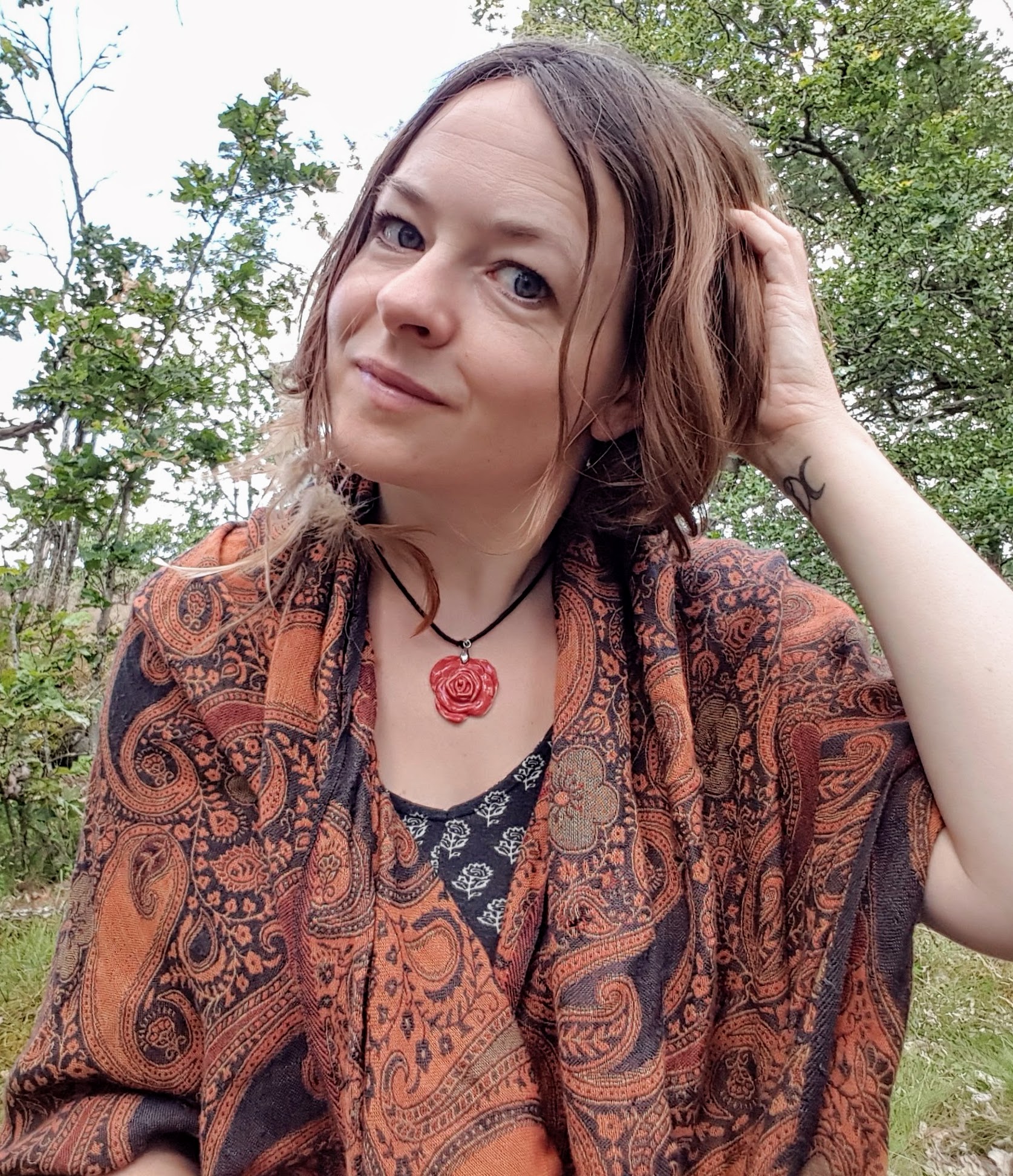 This is me!
I am a creative hippie soul, a Priestess, witch and a spiritual finder who wander through life´s ups and downs, joys and sadness and surprises on a path paved with the love of Goddess, mindfulness, meditation, yoga, singing and sharing as my guiding light.
I am also
slightly mad,
lazy, unfocused,
banjo playing,
preferrably barefoot,
book-loving hermit.
Mother of Tuva and
recovering chocoholic.
You are in the right place here with me if
you are tired of the "shoulds" of linear society and want to return to a more cyclical way of being through awareness, presence and magic.
you are ready for the journey of self-discovery through spirituality.
like me, you are willing to be open, authentic, loving, patient, vulnerable, curious, confused, and willing to stand in your power even when you feel powerless. 
you are always willing to go one step further towards an understanding of yourself, and resting in your essence in connection to Goddess.
like me, have your ups, downs and in-betweens and are not afraid to talk about it.
I am for you if you are grounded in love and acceptance.
if you rigidly want to stick to ONE way of doing things.
If you want to stick with ONE tradition.
I am not for you if you believe I should have all the answers and do things "right".
My work is experiential. You can read 500 books, but it is my firm belief that you need to experience the energies in your body to grow and open up, and that is what I offer with my courses and ceremonies.

I meet you in, or on our way to presence.
This is not about me having all the answers. Life is a continual journey, and it goes far beyond the edges of life.
This is about me sharing what I know in my soul and what I have learned through over 20 years of lived experience as a Priestess of Avalon, explorer of mindfulness and practice of meditation.
Experience and training
I am a Priestess and a witch and have been walking with the Goddess for over 20 years. In 2001 I started a three year training with Kathy Jones in Glastonbury to become a Priestess of Avalon. Since then I have created and help ceremonies at the Glastonbury Goddess conference, as well as Goddess conferences and festivals in Sweden and Germany.
I am the founder of the Stockholms Goddess Temple, which at the moment is an online space where I offer ceremonies and courses and sometimes, workshops. 
I am a Reiki Master, a mindfulness instructor and I also have a Diploma in Practitioner Counselling from the City Literary Institute in London.
I am now in training to become a yoga teacher.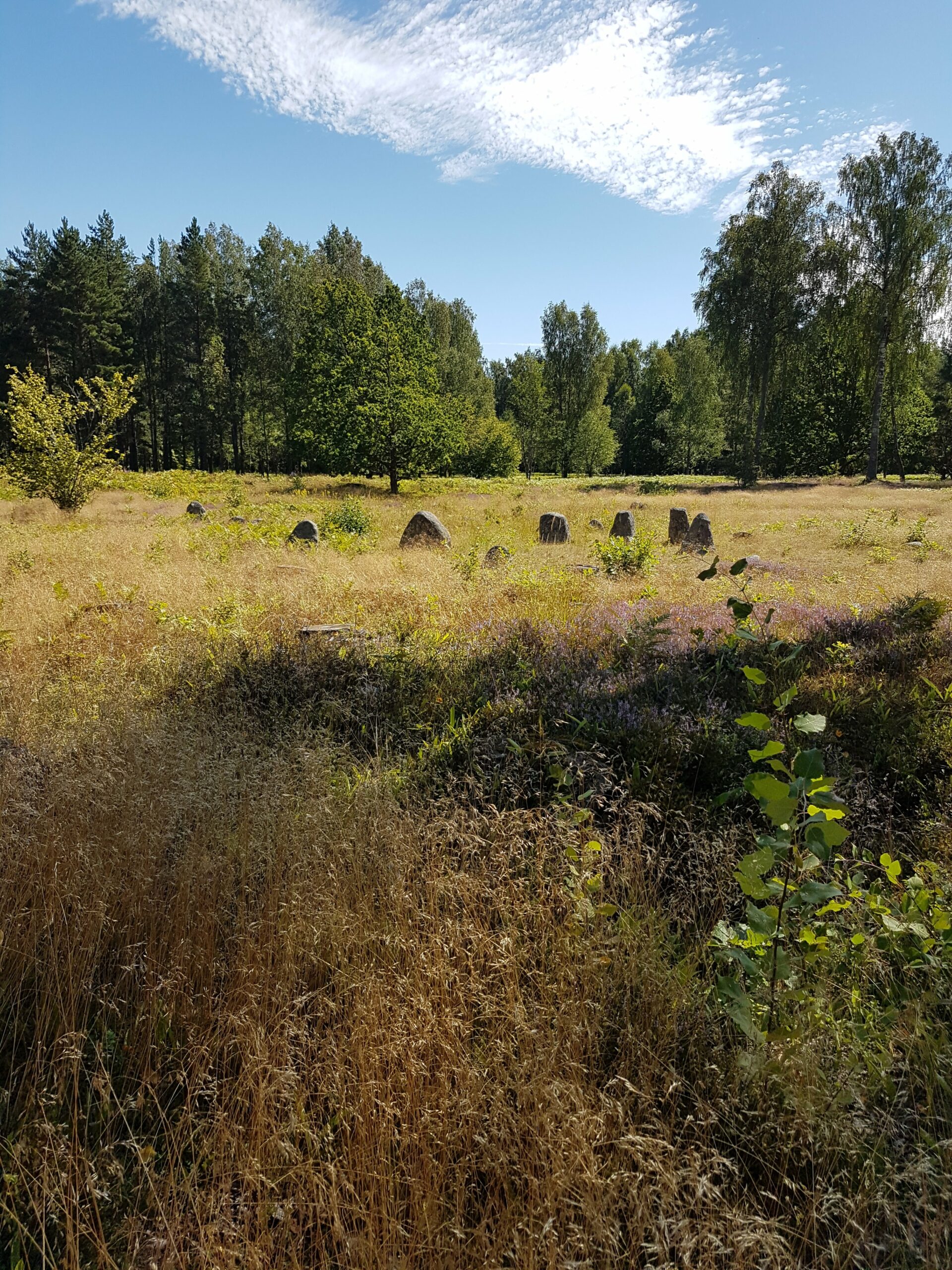 The Stockholm Goddess Temple

I founded the Temple when I moved back to Sweden in 2009 after 11 years abroad and had a space in The Old Town in Stockholm. 
The space is gone, but the vision is still strong. It is grounded in Mama Earth, love and presence.
I offer online ceremonies, ceremonies out on the land, courses and handmade colourful Goddess sculptures. I also create magical oils and mists with essential oils.
Sisterhood – Magic- Presence